Event Details
Date

Mon 25th May 2020

Venue

Virtual Event

Address

ZOOM View Map

Time

6:00 pm - 6:45 pm
---
This bank holiday weekend Market Halls are hosting a 3-day long Virtual Festival (from Saturday 23rd to Monday 25th May) in support of two charities & a mental health awareness project.
On Monday 25th May at 6pm, Sugen Gopal aka "The Roti King" will be delivering a masterclass workshop on 'how to make the perfect roti at home'.
The London based Malaysian chef is renowned for his soft and buttery Roti Canai. The artisan flatbread served with curry is the signature dish at his restaurants – Roti King Euston & Gopal's Corner in the West End & Victoria.
Miss your weekly roti fix? Never actually battled the queues to try one? Well now is your moment!
Sugen looks forward to meeting you online and sharing with you the techniques to make this Malaysian favourite.
———————————————————-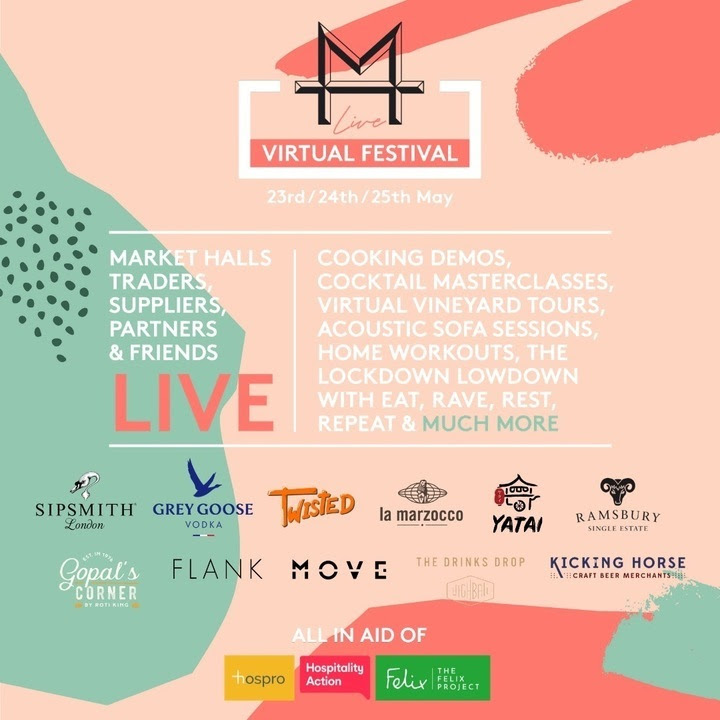 About the Market Halls Virtual Festival – Saturday 23rd May till Monday 25th May 2020
The Market Halls Virtual Festival plays host to 22 activations with everything from wellness mornings, to food and drink masterclasses, to acoustic sofa sessions. There is something for everyone of all ages, a full 'Market Halls at Home' experience. Each day will be separated into two sessions, AM and PM, with sessions running on Zoom.
ALL SESSIONS ARE BY DONATION ONLY. WE SUGGEST A £5 MINIMUM.
AM/PM TICKETS ARE VALID FOR ALL AM/PM SESSIONS FOR THAT DAY.
This event has been put together to hopefully bring some needed fun and positive energy to a weekend that traditionally sees people pouring into restaurants, bars, pubs and clubs all over the UK. It is also very important to us that we stay connected with our community, our traders, suppliers, partners and industry during this pandemic, and we hope that this event will provide the platform for people to shine, share and connect.
Market Hall are working with two incredible hospitality charities and a mental health awareness project to support those that need help during this crisis. Your donations will be split 3-ways between The Felix Project, Hospitality Action and Hospro.
Click here to discover the full virtual festival line up and book your ticket.